For yard maintenance, you may need these garden tools
For yard maintenance, you may need these garden tools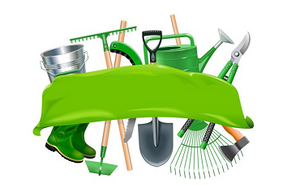 Too much trouble to manage your garden? No, you just didn't choose the right gardening tools. A few practical scientific garden tools, after watering flowers, weeding are not afraid of trouble!
It's convenient to water the garden now! If you prefer to water your plants yourself, consider a 30-meter garden hose cart, which is easy to connect to, watertight and will last for years.
thickened steel shovel
With better tools to plant flowers, the mood is different. Use reasonable design, with non-slip foot, thickened steel garden spade, easy to use and labor saving.
Dual-purpose three-tooth harrow
Two - purpose three - tooth rake is a straight knife hoe, a three - tooth rake can be used for raking blocks and loose soil. Some brands of combination tool series, you can change the short handle into a long handle (e.g., 1.5m aluminum handle), for the ground soil, so it is more convenient to rake.
Adjustable rake
Adjustable rake tip distance can be adjusted, can easily rake leaves, grass, debris, etc. (Rake needs to be used with a handle, 1.5 meters of aluminum alloy handle is more suitable).
Find the tools you need to reduce the fatigue left over from gardening.